Maria Johnson
Audiobook Narrator / Actor / Improv PerformerVoice Style: Articulate, Warm, Smooth, Engaging, Storyteller
Author Review "I am blown away with how well done your narration is! ... I really like how you did the marquis' French accent, and Pevensey's voice tone turned out very nicely too. Thank you for your work on this!!" -Rosanne E. Lortz Author of The Pevensey Mystery Series.
5 Star Audible Review "The narration was excellent! Maria's voice transports the listener into the story so well, it's like the story plays out as a movie in my mind. She does the various character voices and accents really well. You know which character is speaking. Excellent story, excellent narration."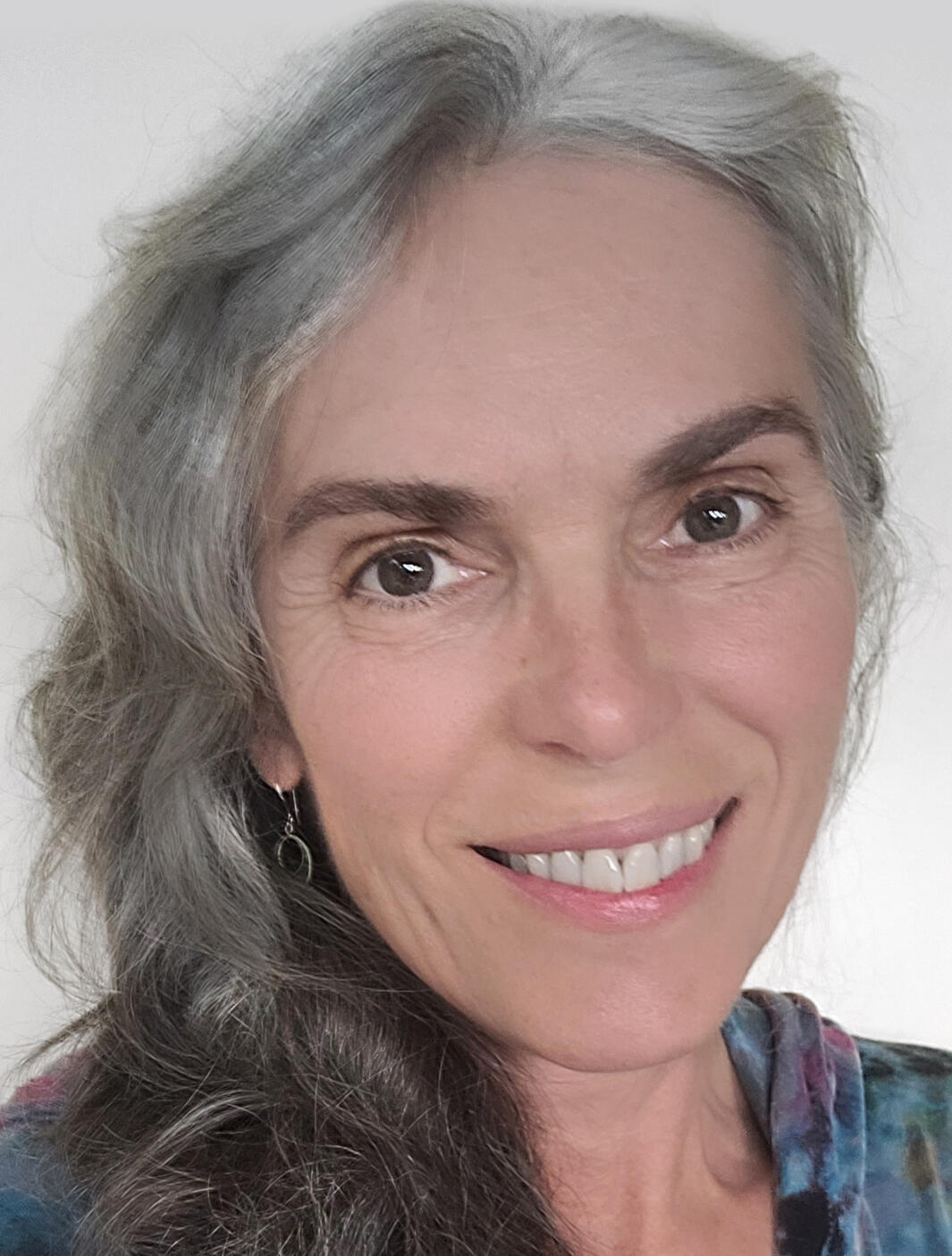 3rd person. M/F Multiple characters. Tudor era mystery. Yorkshire & RP Accents
3rd person M/F Multiple characters. Regency Mystery/Romance
3rd Person M/F Dialogue RP Accent. Historical Fiction
About
A Brit residing in the U.S. Improv performer, audiobook narrator, jazz singer, painter, avid reader and dog-lover.
Born and raised in Northern England, Maria has travelled extensively as a fashion model, and was spokesperson for L'Oreal. She has lived in Germany, Italy, and France (and speaks fluent French). She lived in New York City and L.A for her career in modeling and acting. She also earned her BA in Liberal Arts with emphasis in literature, psychology, and art.
She has worked on many voice-over projects from commercials to film narration, and produces audiobooks from her professional home studio.
And, by the way, she is also a Certified Clinical Hypnotherapist! Hobbies include landscape painting, singing, hiking, gardening, and, a great admirer of Mother Nature, Maria hikes in the mountains of Northern New Mexico whenever she can, with her adorable dog, Nuschka.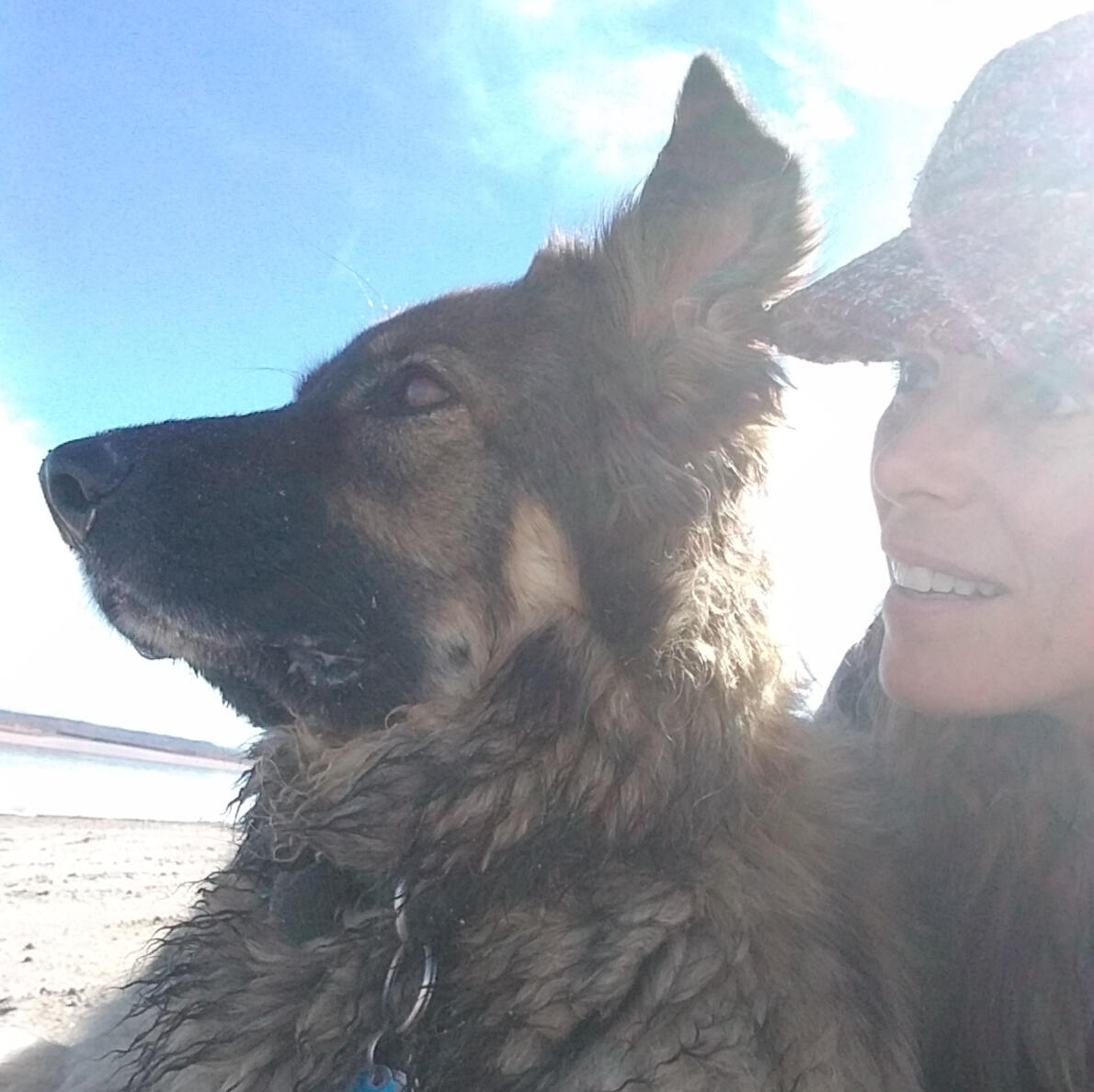 Audiobook Production: Pro Home Studio: AudioTechnica 2035 mic, Focusrite Scarlett Solo preamp, DAW: Audacity.Accents: British RP, Multiple British Regional Dialects, Scottish, Irish, General American, French, Italian, Spanish, German, Polish, Russian, Australian.
Languages: Fluent in English and French. Familiar with Spanish and Italian.Genres: Historical Fiction, Regency Romance, Thriller/Mystery, Cozy Mystery, Memoirs, Non-Fiction/ Self Development/Spiritual, Children's Books,
Documentary Film, Commercials.
Samples
Regency 1800s, Mystery-Comedy - M/F/F Cockney Accent
Thriller-1st person-F/F Dialogue - British
Regency 1800s, Mystery-3rd person-M/M Dialogue-French & British Accent
Cozy Mystery F/M Dialogue - Scottish Accent
Memoir: 1st person -Dark Comedy-Yorkshire Accent
Reviews
Audible 5-star Review: "The narrator expertly maintains the undercurrent of tension and hardship, while revealing the depth of each character's experience. The story is told in such an absorbing manner, it was hard to step away from listening."
Author Review "Maria has just completed producing my latest novel, Love Ties. I have been greatly impressed with her work and the degree of realism she brought to my characters. She found nuances that I hadn't even realised I had included! Maria completed the production in less than half the time which I had allocated but without compromising on quality. The book includes a fair amount of dialogue involving several characters, and Maria introduced various accents which were consistent and convincing. Maria also assisted me by alerting me to several typos which I was able to deal with before publication. I have no hesitation in recommending her to any other author looking for a competent and reliable audiobook producer, and I would be very happy to work with her again." - Author Marilyn Freeman
Author Review "Wow. The pacing was just right, and I liked how you shaped her voice and diction--better than I had imagined it. The scene with the soldiers was like a movie. I'm impressed". - E. Cosgrove, Author.
Theater Review "...And brava to dialect coach Maria Johnson, whose sure hand led these talented actors to flawless delivery of both aristocratic and cockney accents." - Theater Review in SFReporter.
Audiook Reviewer.com "The narration of Maria Johnson holds the right pace for the story from start to finish. The voice acting is superb, with voices easily discernible as the story progresses. Listeners will hear the perfect intonation suited to the scene and characters. The accents were impeccable." - Rox Burkey
Author Review - "What can I say except WOW , You have done an amazing job and I am so pleased with the result. It was better than I could ever have imagined... you brought it back to life! I was quite emotional listening to it. Thank-you so much, I don't think I could have asked for anyone better to narrate it...amazing work Thanks again." C.A Scrimshaw, Memoir Author.
Documentary Director Review "Maria was an amazing discovery in my search for the perfect professional to portray the true character of Lillian Ross. Her vocal tone, pacing, inflection, and ability to adopt the emotion and Wisconsin dialect was exactly what was needed to bring Lilian to life. Her performance was one of the best elements of the film. I look forward to working with Maria on other projects in film and audio." -J. Cooney, Director